Voice Mail & FAX
(360) 252-6047
Postal address
Griffin Neighborhood Association
PMB Box 501
3403 Steamboat Island Rd NW
Olympia, WA 98502-4876
Follow us on Twitter @GriffinNeighbor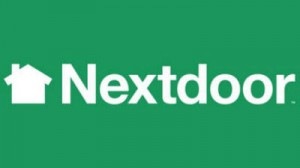 Calendar Events
Ellen King Rice Interviewed for First Episode of "Steamboat Spotlight"
"Steamboat Spotlight" is a new video series undertaken by members of the Griffin Neighborhood Association. In this series, we'll host online interviews with different folks in our community.
For our first interview, we spoke with Ellen King Rice. Rice is a wildlife biologist, award-winning author, and musician.
During her interview, Rice answered the question, "Why mushrooming?" and describes some of the many joys of searching out mushrooms and related life in our region. In our interview, Rice also demonstrated the mountain dulcimer.
We hope you'll enjoy this video interview and we look forward to bringing you another soon!
Ellen King Rice's website is www.ellenkingrice.com and it's well worth exploring.
Steamboat Alliance Announces Schedule of 2021 Litter Cleanup Events

Local residents Rob Helms and Laura, and Warren Westrup are part of a group known as the "Steamboat Alliance." The Alliance has recently announced a series of roadside litter cleanup events for 2021. You may have seen this group picking up litter along Steamboat Island Road and elsewhere.
The events are fun, providing a nice opportunity to enjoy the outdoors and do some good at the same time. All litter pickup equipment is provided; you should dress according to the weather, bring some gloves, sturdy footwear, something to drink, and a snack.
The events typically begin at 9 AM and end at 12 noon, and you're welcome to leave any time before noon if you need to.
With some exceptions, the group generally meets up at 9 AM in the gravel lot across Steamboat Island Road from the Steamboat Tennis & Athletic Club. They then carpool to the cleanup location, if necessary.
All dates are subject to change, but here are the planned dates as of this time:
Saturday, April 10th
Sunday, April 25 (call Laura Westrup at (360) 915-6662 for the meetup location)
Saturday, May 8th
Sunday, May 23 (call Laura Westrup at (360) 915-6662 for the meetup location)
Saturday, June 12th
Sunday, June 27 (call Laura Westrup at (360) 915-6662 for the meetup location)
Saturday, August 7th
Saturday, October 9th
Saturday, November 13th
Saturday, December 11th
On April 10th, you will have a choice of two cleanup locations.
The best way to keep up with the Alliance's plans is to join their group on Nextdoor. Click on this link. Or go to Nextdoor's Groups page and search for "Steamboat Alliance."
Annual Meeting Reviews 2020, Elects New Board Members, Discusses COVID Vaccines
This year's Annual Community Meeting began with two videos. One highlighted the activities of the Griffin Neighborhood Association and its partners, in 2020 and the other is entitled "Coping with COVID."
A required bit of business at each Annual Meeting is the election of Board members in positions whose terms of office have expired. This year we are grateful that several board members have allowed themselves to be nominated for a new term. Those were joined by three new Board members.
Returning Board members are:
Katherine Ball
Michael Ball
Paul Frindt
Michelle O'Dell
Mike Reavis
Joan Thomas
New Board members are:
Jan Robbins
Rick Robbins
Biene Wood
Many thanks to departing Board members Jan Hopwood and Dave Shuett-Hames. Your service to our community is greatly appreciated.
For this year's meeting, the keynote speaker was Danny Veenhouwer, PharmD, MBA, Senior Manager Pharmacy Services at Providence St. Peter Hospital. Mr. Veenhouwer presented information and answered our questions about COVID vaccines.
We were privileged Mr. Veenhouwer was able to take time out of his evening to address the community on this very timely topic.
2020 was the Griffin Neighborhood Association's thirtieth year! We are grateful for the support from all our neighbors and we're looking forward to 2021.
Virtual Annual Meeting of the Griffin Neighborhood Association, Thursday, February 18
Each year the Griffin Neighborhood Association convenes an Annual Community Meeting. This meeting combines some Association business required in its bylaws with an opportunity to present a program of interest to the general community. This year we have planned an online meeting.
The meeting begins at 6:30 PM, when we will present two video programs. One is the GNA 2020 Year in Review, where we'll recap some of the Association's activities over the last year. The other video, "Coping With Covid," includes many neighbors' contributions here in the Griffin area. Thanks to all of you who contributed images that describe how you are coping with the ongoing pandemic.
At about 7 PM, we will hold our annual election of Board members. Each year, half the board of directors' positions must be filled, either with returning or new members. Only those currently-paid up members of the Association can vote in the Board election. If you have not yet made your annual contribution, you can do so online using a secure transaction at this link. Make sure you're paid up before the Annual Meeting to vote in our Board election.
At about 7:15 PM, our keynote speaker will begin. Our keynote speaker is Danny Veenhouwer, PharmD, MBA, Senior Manager Pharmacy Services at Providence St. Peter Hospital, who will present information on "COVID Vaccines." The differences, the availability, and the safety of them.
GNA Virtual Annual Community Meeting
Thursday, February 18
6:30 PM to 8:30 PM
Use this link to attend the Annual Meeting:
https://teams.microsoft.com/l/meetup-join/19%3ameeting_ZDViMmE1YjAtNzBlNy00Y2VkLWFiMTEtYjAyOTgzMjQxMTc1%40thread.v2/0?context=%7B%22Tid%22%3A%223db789f8-e3f1-45fd-ac6b-de5cea47e7bb%22%2C%22Oid%22%3A%22025428ce-9fac-476e-a9e1-6809ec591410%22%2C%22IsBroadcastMeeting%22%3Atrue%7D
A screen will appear that gives two options. Select "watch on the web instead' (no need to install anything unless you are on your phone or tablet). Set back and enjoy the show! Simple as that.
The Annual Meeting will take place online as a live event using Microsoft Teams. As GNA President Mike Reavis explains, "This will be a little different than the Zoom sessions I am sure you are all familiar with." For this event, there is no need for a camera or microphones on your part. Only the meeting host and our presenters will have the ability to speak, share their presentations, and have the option of turning on their camera.
"We are hoping this format will make it easier for everyone to attend the annual meeting and we will make a recording available after the event. As we all know, we cannot meet in person, so we are hoping this will be the next best thing."
If you attend the meeting using a personal computer, you won't have to install any software. Just attend it using a web browser. You can also choose to attend anonymously. If you attend using a mobile phone, you may have to install the Microsoft Teams mobile app, either from the Apple App Store or Google Play Store.
When you attend the event, you will find a Question and Answer tab on-screen, for you to type in questions during the meeting, and the presenters will then answer them.
For technical questions about what to expect with Microsoft Teams, please click this link.
We are looking forward to this year's Annual Community Meeting. We hope you are, too.
Join Us for Tree Lighting at Companion Cove
Come join us Saturday, December 5th, to watch a tree lighting ceremony from the comfort of your own vehicle. Join in singing Christmas carols with Santa and Mrs. Claus.
Saturday, December 5
6:00 PM
Companion Cove
On Saturday, we will also be collecting non-perishable food items for the satellite food bank at St. Christopher's Community Church. Please bring something to donate.
Then, beginning December 6th and continuing until Christmas, children can make an ornament and hang it on the Griffin Neighborhood Christmas tree at Companion Cove (please hang ornaments on the lower branches).
Presented by the Griffin Neighborhood Association.
See you on December 5th!