Annual Community Meeting – January 27
The Griffin Neighborhood Association will host its Annual Community Meeting Thursday, January 27, 6 PM to 8:30 PM at the Griffin Fire Department Headquarters.
This year's keynote speakers will be Laura Westrup and Marcia Justis from the Master Gardener Foundation of Thurston County and Joan Thomas from the Native Plant Salvage Foundation. The topic is 'Gardening in the PNW' (or 'What is that Growing in my Yard?') and is sure to answer a lot of the questions we all have about the beautiful plants growing around us!
Thursday, January 27
6 PM to 8:30 PM
Griffin Fire Department Headquarters
The GNA will hold its annual election at 6:30 pm and the keynote will start at 7 pm.
Please Note: Due to Covid restrictions we will not be serving any refreshments and we do ask that everyone wear masks to the event.
Everyone is welcome!
Here are links to a variety of resources related to this year's keynote speakers:
Washington State Native Plant Society
How to Determine Your Garden Microclimate
Thurston Conservation District soil testing
Great Plant Picks
Swanson Nursery
Territorial Seed Company
Mother Earth News
Insect Pests and Noxious Weeds
Gardening in Washington State

GNA and Griffin PTO to Hold 2nd Trunk or Treat Event
Join the Griffin Neighborhood Association and the Griffin PTO at this year's Trunk or Treat!
Sunday, October 31
4 PM to 7 PM
Griffin Elementary School Parking Lot
Please remain in your vehicle.
Social distancing will be observed.
Best trunk prize.
Donations of bagged candy are needed by October 28th. Drop-off boxes are located at the Griffin School, Griffin Fire Station, and Companion Cove.
Trunks Wanted! If interested, contact Becky at furacres@gmail.com.
We're Planning This September's Community Picnic
Last summer's annual community picnic was canceled. But we're determined to safely hold a family-friendly picnic this September! Mark your calendars and, if you can, won't you lend us a hand?
Annual Community Picnic
Sunday, September 12
12 noon to 4 PM
Prosperity Grange and Tin Cup Driving Range
Admission will be free to current members of the Griffin Neighborhood Association, $5 per adult for those of you who are not members. If you haven't yet joined, or have allowed your membership to lapse, now is a great time to join us. It's easy, and you can do that online with a secure credit card transaction. If you prefer, you can join by mail or at the picnic.
There'll be food, activities for children and adults, and much more. What's "much more"? Let me tell you.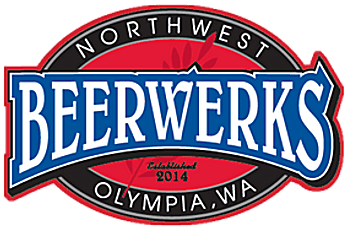 Northwest Beerwerks will be setting up a beer and wine garden and offering beverages for sale.
Magician John London will be presenting his magic show. Afterward, he'll be creating balloon animals for the kids.
This year's musical guest will be the band The Possible Solutions. Plus, there will be an open mic! We're already hearing from talented neighbors who are interested in performing. We have 15-minute slots still available. Contact Becky for available times and details. Then bring your instrument.
Local nonprofit organizations will be available to describe their programs and services. If you represent or work with a nonprofit servicing our area, contact Becky to learn how you can set up a table at our picnic.
In addition, there will be prizes from local businesses and our event sponsors. Many of these prizes are in the form of gift baskets that will be raffled off. For example, Chelsea Farms is assembling a shellfish picnic basket comprised of a blanket, two bottles of wine, and a gift certificate good for ten pounds of clams, 5 dozen oysters, and a geoduck. The entire basket is valued at $250!
Would you help us plan the picnic or can you help us the day of the event? We have another picnic organizing meeting scheduled for August 12. Contact us if you can help.
Many thanks to our current sponsors and we expect to be adding more to this list, in the coming weeks.
Steamboat Tennis & Athletic Club and Nicholson & Associates Insurance, LLC
Prosperity Grange
Do you operate a local business interested in a sponsorship at this year's event? Contact us.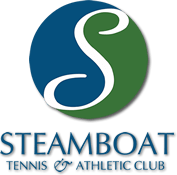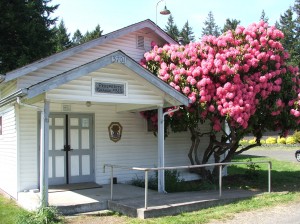 Click here to read the entire blog of the Griffin Neighborhood Association or to post a comment on any individual story.
The opinions expressed on the GriffinNeighbors blog, on Twitter, Instagram, and on Facebook are in no way intended to represent the opinions of the Griffin Neighborhood Association, it's members or Board.
Looking for the RSS feed for our blog? We love RSS! Here's a link to our feed. Want to learn more about Rich Site Summary or Really Simple Syndication? Here's a link to get you started.