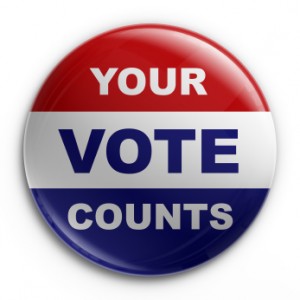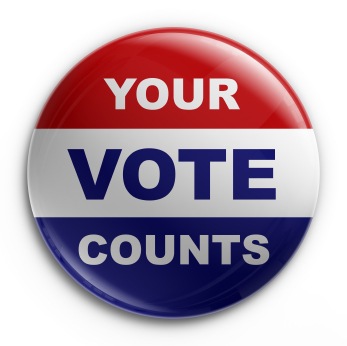 The Primary Election is Tuesday, August 7. If you are not yet registered to vote, or if you have had a change of address and haven't informed elections officials, there is still time. The last day for new registrations is July 30, but you must register in-person at the Thurston County Auditor's Office in order to be eligible to vote in the Primary.
Voter's Pamphlets will be mailed on July 11 and the ballots will be mailed a week later, on July 18. As usual, ballots must either be dropped in a ballot box before 8 PM on election day or they must be postmarked by that day. There's a ballot box conveniently located in front of the Griffin Fire Department Headquarters. Have questions about voting? The County's elections officials have an online FAQ here. Contact the Thurston County Auditor's Office directly, if you have other questions.
Under our state's primary system, the top two vote-getters advance to the general election regardless of party.
Here's a rundown of the candidates you will see on your ballot. Where the candidate's web site could be found, the candidate's name is linked to the web site.
U.S. Senator
There are 30 candidates for this position (according to the Spokesman-Review, "The modern record for a U.S. Senate race in Washington is 33, set in 1983"). The entire list appears in the Voter's Pamphlet.
Maria Cantwell is the Democratic incumbent. Her chief challenger is Susan Hutchison (Republican Party)
U.S. Representative – Congressional District No. 10
Denny Heck is the Democratic incumbent. His challengers are:
Nancy Dailey Slotnick (Indep. Centrist Party)
Tamborine Borrelli ( Ind. Progressive Party)
Joseph Brumbles (Republican Party)Read More→