Camas Restoration and Traditional Pit Roast, October 21st
The camas plant is ecologically important to western Washington prairies. It is also important to the cultural history of the Pacific Northwest. "Camas," according to Native American Netroots, "is very high in protein: 5.4 ounces of protein per pound of roots. In comparison, steelhead trout (Salmo gairdneri) has 3.4 ounces of protein per pound." Generations of local people have gathered and consumed camas. Early white explorers, too, learned how to find and prepare camas. "Some American explorers report eating camas that had been prepared 36 years earlier."
The camas plant is an important part of South South prairies and we recently published an article regarding efforts to restore a piece of the prairie many of us pass through, every day.
You are invited to join the Squaxin Tribe and Thurston Conservation District to celebrate prairies, community, and camas.
Community for Camas
Saturday, October 21
11 AM to 2 PM
6710 Sexton Dr. NW, Olympia
Parking will be on the street with overflow parking at Griffin School.

This project brings together the tribe and community members to restore a small prairie in the Steamboat Island/Highway 101 interchange by planting camas and removing invasive species. Through restoration and partnerships, this parcel of land can be used as a teaching space for students of all ages!
Highlights include:
Learn about the cultural and ecological importance of camas from Squaxin tribal members
Plant camas bulbs on the site
Share food prepared in a traditional pit roast
Meet neighbors in your community!
If you have questions, contact Stephanie Bishop, of the Thurston County Conservation District, at sbishop@thurstoncd.com or 360-754-3588, ext. 108.

Many thanks to the event sponsors: Squaxin Island Tribe, Thurston Conservation District, Washington Native Plant Society, Washington State Department of Transportation, Steamboat Conservation Partnership, and the U.S. Fish & Wildlife Service.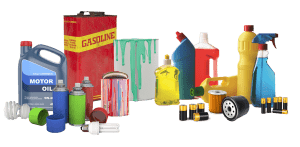 When I was a teenager and young adult, I cared about the environmental pollution. I would SCUBA in Puget Sound and the San Juan Islands. I was acutely aware that the salt water I got in my mouth, eyes, and my ears needed to be somewhat pure or I would get sick.
My peers dumped oil and fuel as they felt it necessary. There was really, nowhere, to dump small amounts of petroleum products safely. Even the most environmentally sensitive of my peers would dump a quart of old gasoline on a gravel road with the hope that it would evaporate instead of run down stream or get into the water table.
I did everything in my power to use up the gasoline which I used in outboard motors and lawn mowers. Yet from time to time I had leftover fuel. I would try to evaporate it on hot days in the summer in a pie tin. It was a slow and dangerous process and obviously contributed to air pollution.
Over the recent decades, I refused to dump or try to evaporate fuel. Every few years some agency would be accepting fuel or oil and I would save it until I could dispose of it properly.
Over the past five years, I saved eight gallons of fuel and oil. In desperation I loaded up the car and went over to the Thurston County Dump. At the dump is a place called "hazo-house."
Instead of me begging for information about where to properly get rid of the hazardous materials; they opened up my car and took it away while I was talking to somebody. I asked how much it would cost. It was free!
So get rid of your lawn mower and outboard motor fuel, when it spoils, at the dump. Don't pollute!
James Nugent is a local author who now has 104 e-books, 95 paperbacks, and 53 audio books available at Amazon.com
In his book, An Alternative Boating Guide to Southern Puget Sound
, Mr. Nugent "will examine five of the Southern Puget Sound Inlets from a recreational and a personally reflective point of view. Perhaps this unique perspective of not rushing from one place to another; a connoisseur's perspective, will inspire you to go and be there. As I describe what I did in each inlet at one time or another; you are invited to add your expertise and seamanship, and create your own plans for adventure and leisure."
Lions Club Invites You to Help Make a World of Difference, Here in the Griffin Area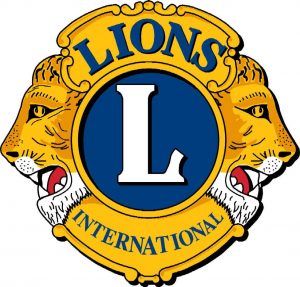 You may know them as the people who recycle your eyeglasses. That is part of activities begun by the Lions after, in 1925, Helen Keller "challenged Lions to become 'knights of the blind in the crusade against darkness.'" There has been a Lions Club in the Olympia area since 1935. Now there is a Lions Club being formed right here on the Steamboat Peninsula. You are invited to come this Monday and learn more about this organization of "1.4 million men and women who believe that kindness matters."
Olympia Steamboat Peninsula Lions Club
Monday, August 28
6:30 PM – 8:30 PM
Griffin Fire Station 2, 8113 Steamboat Island Rd NW, Olympia, WA

Please take note: The meeting is not at the fire department headquarters. The meeting is being held at Station 2, more than halfway up the peninsula.
Local resident and Lions Club member Karen Sell and others have come together to form the newest branch of the Olympia Lions Club. According to an event notification on Nextdoor, "We have selected officers and project leads and invite anyone interested to join us as we develop more ways to enhance our community here on the Steamboat Peninsula. Projects we are already planning are local apple sales, vision and hearing screenings for our area school children, and the distribution of dictionaries to local third grade students."
For many of us, the Lions Club is a name with which we are familiar. But what and who are the Lions? Lions Clubs International traces its roots back to 1917, in Chicago. Their mission is "To empower volunteers to serve their communities, meet humanitarian needs, encourage peace and promote international understanding through Lions clubs" and "To be the global leader in community and humanitarian service." In the Olympia area, you may have seen Lions working to support organizations such as the the Little Red Schoolhouse Project, Homeless Backpacks, Senior Services for South Sound, and the Thurston County Food Bank.
Now there is a branch of the Lions Club forming to identify projects of interest here in the Griffin area.
"If you are excited about improving the sense of community here on the peninsula – and getting involved in some local service projects – this could be for you," wrote Karen Sell, on Nextdoor. "Come to a meeting to learn more."
The Lions Club Annual Fuji Apples Sale Has Begun
The new Olympia Steamboat Peninsula Lions Club branch is now taking orders for 40 pound boxes of Fuji apples – fresh from the orchard in Wenatchee – for just $30. Proceeds benefit Camp Leo summer camp for children with diabetes and Lions vision screening/eyeglasses for children.
"October is just around the corner, just think of the pies and other great treats you can make as the temps start down," wrote local member Mike Reavis. Orders must be in by September 25 – Apples will be delivered to you in October. If you would like to order or have questions, email Mike at TechL0rd1992@Gmail.com with your phone number for a call back or your email address.
Update:
Congratulations to Elaine Moore of Steamboat Island Road, who has won the free 40 pound box of Fuji apples given away by the Olympia Host Lions to advertise their apple sale and the formation of a new Steamboat Island peninsula Lions branch.
And if you did not win the free apples from the Lions, you still have a chance to get a 40 pound box of those luscious Fuji apples at the ridiculously low price of just $30 – that is just about 75 cents a pound.
The Steamboat Lions will induct 10 new members into their branch September 10. If you would like to be a part of the new Lions club working on projects for the Steamboat Peninsula, contact Karen Sell at karenlsell@gmail.com and she will reply with all the details.